How the Trump base was cultivated by lies about "line cutting" – from Reagan, through Fox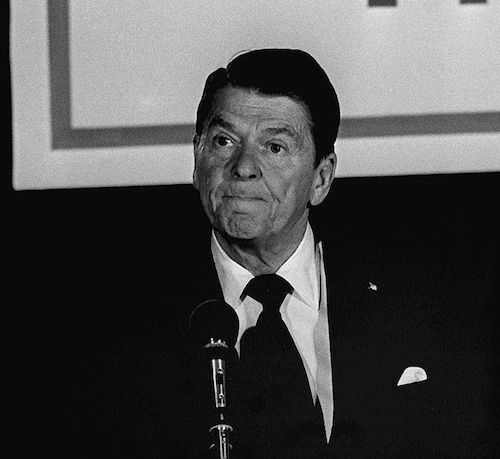 I was inspired by Seth Cotlar's take on how modern conservatism got to where they are at today, but there's one aspect he didn't cover. From a red area, I watched Republican media, and Republican elites, cultivate the GOP base to want someone like Trump. Republicans have been telling white people falsehoods for decades about how it is white people who are victims. Republicans used dogwhistles, never quite saying it explicitly, and they also never did anything about minorities oppressing white people. (This is difficult, because it's not a real thing.) Over time, more and more of the GOP base believed this falsehood and felt victimized. And Trump came along and broke through the longtime dogwhistles. He talked about how white people were victims explicitly! So he seemed authentic. And this is how he stole the GOP base from the GOP elite.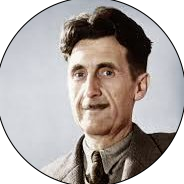 6 min read
After the Civil Rights Act, a conservative coalition emerged that needed lies to get votes for the donors
In the 70s and 80s, Republicans made a deal with the devil. They decided to use falsehoods and dog whistles to chase a set of their voters. Nixon used this approach in the early 70s in his Southern Strategy, later memorably described by Lee Atwater.
But the dependence on falsehoods and identity took years to take over conservativism. Reagan launched his 1980 campaign with a speech at Neshoba County and there talked about 'states' rights'. While that was a clear dogwhistle to racists in the South, Reagan mostly did not pander to those voters while in office. (But wait a bit, this bait-and-switch becomes important later.)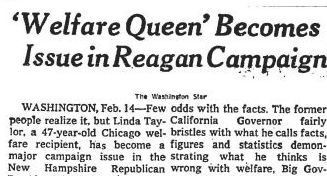 The move by Reagan to rely on falsehoods highlighted that conservatives by the 1980s had made a clear decision: they would pursue votes via identity and via dogwhistles — deniable falsehoods. And that decision worked for both sides of the Republican party, the business interests that funded the party, who needed to distract the base from how their own finances were impacted by Republican policies, and the base voters themselves, who enjoyed the tribal and identity elements of Republican communications. Republican elites were willing to tell their voters one thing while hiding their real motives. (This has not been a main principle of the modern left, who for all their faults, typically are honest about their goals.)
The end of the Fairness Doctrine begat Limbaugh, who begat Fox
Seeing the power of getting their business lobby to work with media, conservatives approved of rollback of media regulations. When the Fairness Doctrine was removed in 1987, it let Limbaugh loose.
In 1997, Roger Ailes, who had been pitching a conservative advocacy media outlet for decades, founded Fox under the control of Rupert Murdoch. Murdoch had owned the NY Post since the 1970s, and knew how he could use media to push conservative causes. Years before Fox's founding, in the UK under Margaret Thatcher, Murdoch bent the UK press towards his political ends, and in the US memorably was described by a Republicanin 1984 as using "every page of the NY Post" to get Reagan elected.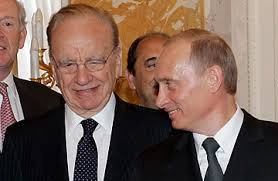 Back to the early 2000s. At that time, conservatives felt the wind behind them, and realized how powerful it could be to get the rightwing media to push their agenda and thus manipulate the rest of the media. The Bush admin used falsehoods to advocate for the Iraq War, and it worked. Whether Bush himself knew he was pushing falsehoods, it is clear that neocons in his administration, including Cheney, viewed Iraq as a pretext. The Bush admin also used media manipulation through their 'military analyst' program to shape coverage of the Iraq War.
As media manipulation worked, conservatives realized they were sitting on a gold mine of power. Years of Fox and Limbaugh had built a committed base that made right-wing media profitable. (See @BrainwashingDad movie for personal illustrations of how well this persuasion works.) And conservatives used Fox and Drudge and Limbaugh to push identity issues, exacerbate division in America, and get votes for conservative politicians.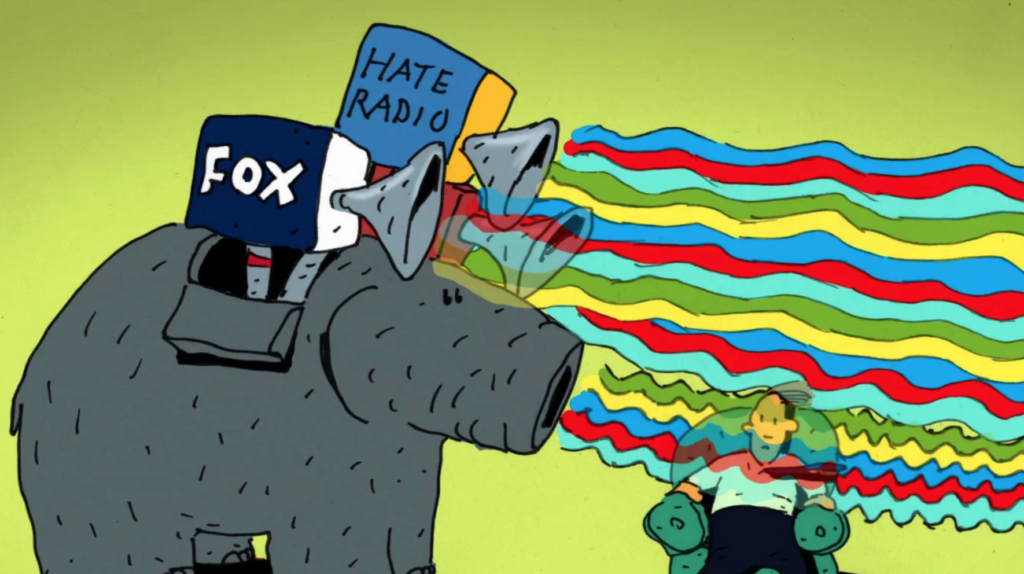 Republicans built a media machine to lie to their base to get votes for GOP donors
Conservative leaders knew all along that they were bamboozling their base. But they didn't care. As long as it led to votes for their party, they didn't worry about exacerbating division on race, gay marriage, xenophobia, and other wedge issues. They'd be able tocontrol the 'useful fools'. Scott Walker and his wealthy donors explicitly used right wing radio in Wisconsin to move the state red and advance donors' interests. Charlatans and propagandists moved in to make a buck: Gateway Pundit, IJR, Newsmax. Billionaires who wanted political power funded conservative media: Mercer at Breitbart, Anschutz at Washington Examiner, Charles Koch at Daily Caller, Paul Singer at Free Beacon, (?) at the Federalist.
And the conservative establishment tolerated them all. Today, high-profile conservatives want to deny this history. Or perhaps high-profile Never Trumpers really didn't know. Maybe it is true that @davidfrum and Ben Wittes and Tom Nichols didn't pay close attention to what the average Republican voter thought. (To be fair, while Fox and Limbaugh were doing harm to America in red areas, both liberals and conservatives looked the other way, not just conservatives. It's difficult to know what Fox and Limbaugh are doing, and the hold they have on minds, if you don't live in an area where they dominate.) But some conservative leadership did tolerate or aid rightwing media because that helped them at the polls.
And that leads us to where we are today. Conservatives used to think they controlled Fox and Limbaugh. But now they realize Fox and Limbaugh control them. The conservative movement built a media machine to amplify racism and division to get votes for their business donors and the 0.01% that built their institutions and control their party's direction. And that rightwing media machine stoked division and resentment in the base. From my personal perspective living in a red GOP base area, I watched the rightwing media machine create a good fraction of the hate and racism and xenophobia you see today at Trump rallies. Much of what you hear in Pennsylvania diners and at Trump rallies are things you can hear being said on Fox. That is not a coincidence.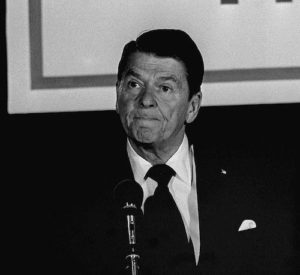 Reagan's lying primed the GOP base to want someone like Trump
And so how did Reagan's words make a Trump more likely?
What I have heard from the GOP base is that they feel black people were holding white people down — taking away their jobs, taking away their college spaces via affirmative action, and dominating social safety net programs. (All of these ideas are false. See Arlie Hochschild's book "Strangers In Their Own Land" for another description of this effect.) It's no surprise GOP base voters believe that they're being held down by minorities, because rightwing media trumpets any instance of minorities getting ahead or of minorities or immigrants committing crimes. With a country of 300 million people, it's easy to find isolated examples of almost any story you want to push, while failing to convey the larger trends — for example that most people on welfare are white, or that native-born Americans commit crimes at higher rates than immigrants. Helped and amplified by rightwing media, Republican politicians led the way in spreading the false message of "reverse racism", dogwhistling about race to pursue the Southern Strategy.
But what I have also heard from the base is that they have been upset that no politician was taking those (false) problems seriously. They say politicians would talk during campaigns about affirmative action, and about minorities taking white people's jobs away, but never do anything in office.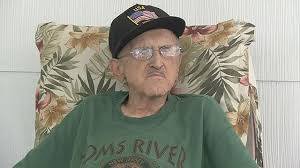 And here's where Reagan's decision to use identity politics comes in. By amplifying racism and identity issues during elections, and turning it down when Republicans were in office, conservatives gave Trump an opening. Trump came in and was openly racist. He said exactly what the base was taught to believe about black and brown people. And the base loved it, because he seemed like the only politician who was dealing with those false problems. What no one seems to be publicly grappling with is how conservative media created those false beliefs. The identity issues conservative politicians and conservative media amplified led directly to this president. I give David Frum and others great credit for the stances they're taking, and for asking conservatives to vote for Democrats. But a big issue they have not grappled with is how conservatives created Trump via media.
Conservatives built a deceptive right media machine to get votes for their donors. And they lost control of that rightwing media machine. /fin
In my next post: How we can reach the GOP base.
Send me comments on Twitter: @ protecttruth_